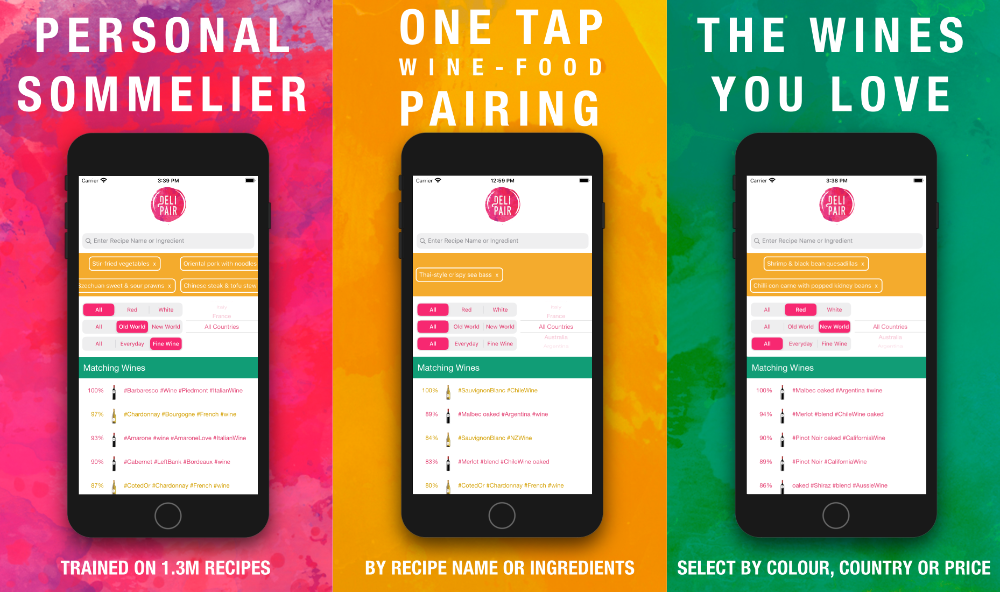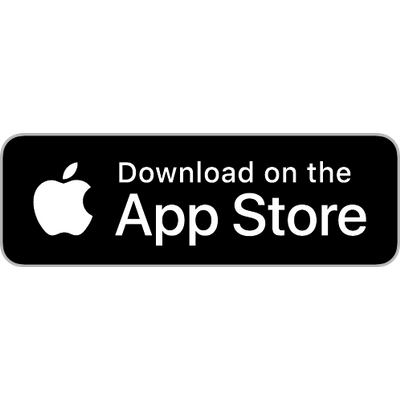 We used the experience gained running delipair.com food-wine pairing website since 2015 to create Delipair app. Thanks to the advances in Machine Intelligence and increase of processing power available for mobile devices we were able to create an offline application more robust and versatile than server based solution behind delipair.com website.
Delipair's digital sommelier engine automatically makes recommendation by creating aromatic fingerprint for your food and assessing the strength of aromatic bridge between food and each wine it knows.
To create food aromatic fingerprint Delipair's digital sommelier uses knowledge gained through (machine) learning ingredients and aromatic molecules of 1.3 million recipes from cuisines all around the world. That way you can simply enter a dish name straight from the restaurant menu or online cooking website and Delipair's digital sommelier will decipher its aromatic fingerprint. It works with ingredient names, or mix of dish names and ingredients as well.
Aromatic fingerprints of wines were developed in our laboratory, by scientific analysis of hundreds of wines fitting wine profiles reflecting multiple grape varieties, vinification methods and terroirs of wine regions. For this analysis we used gas chromatography (and we had more fun then scientists from CSI movies doing this).
Based on our research of online wine shops we created a list of profiles to cover most popular wines on the market, and added a few odd but interesting wines we loved the most.
Grape varieties available in Delipair:
Cabernet Sauvignon
Carmernere
Chardonnay
Chenin Blanc
Corvina
Gamay
Grenache
Merlot
Malbec
Molinara
Nebbiolo
Nero d'Avola

Pinot Gris
Pinot Noir
Primitivo
Riesling
Rondinella
Sangiovese
Sauvignon Blanc
Shiraz (Syrah)
Tempranillo
Viognier
Zinfandel
Wine countries available in Delipair:
Argentina
Australia
Chile
France
Italy

Germany
New Zealand
South Africa
Spain
USA
Traditional wine types and regions available in Delipair:
Amarone
Barbaresco
Barolo
Beaujolais (Villages, Cru)
Bolgheri (Super Tuscans)
Bordeaux (Left Bank)
Bordeaux (Right Bank)
Brunello di Montalcino
Chablis
Chianti (Classico, Riserva)
Cote d'Or
Cotes du Rhone
Passo Doble
Pouilly Fuisse
Pouilly Fume
Petit Chablis
Prosecco
Rioja (Joven, Crianza, Reserva, Gran Reserva)
Spatlese (Riesling)
Valpolicella (Classico, Ripasso)
Vino Nobile de Montepulciano
It was our goal to make Delipair's digital sommelier as easy and friendly to use as possible. This application works 100% offline. Therefore you can get the recommendation instantly, without the need of WiFi or cellular data plan and without waiting for a server to respond.
We also value your privacy, therefore we don't collect any data you enter into our application.
Last, but not least, when you buy Delipair app application you instantly get access to all the features and future updates.
We do hope our application will enhance your dining experience. Cheers!