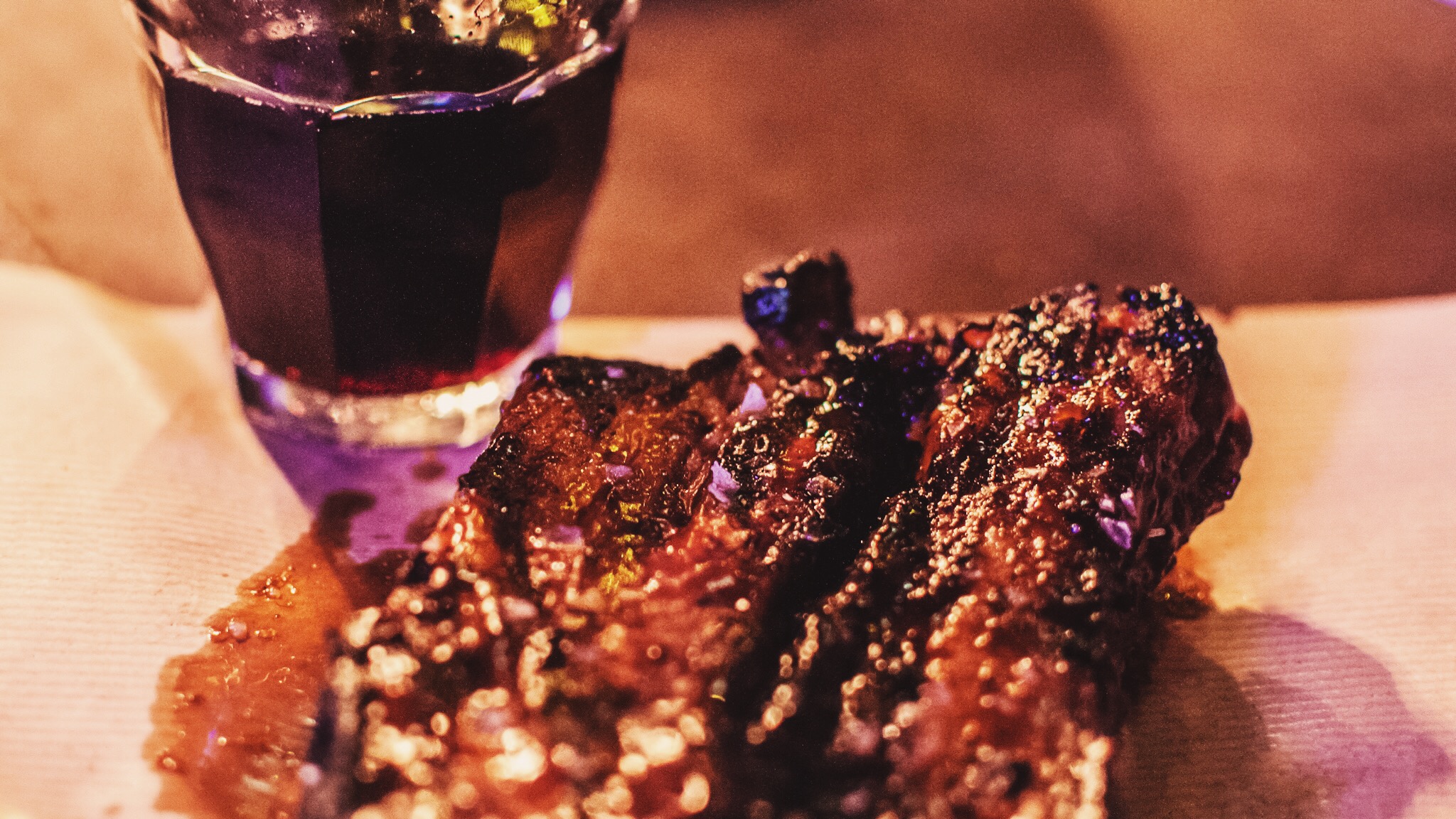 As part of my street food adventures in London, I visited SMOKESTAK (@smokestakUK), at Dinerama run by Street Feast (@StreetFeastLDN)
My meal choice were BBQ Pork ribs, and Delipar's wines recommendations were:

I went with a Languedoc Syrah for this one, bought for £14 at Waitrose. The Chianti Classico was an equally tempting choice, but I had already opened a bottle of Syrah which I tasted with other street food.
Smokestak's BBQ Pork ribs is not for a faint-hearted. Two pieces of rib glazed in BBQ sauce arrives with densely smoky aroma, and from the first bite tries to fry your senses with an ungodly lust of meat-feast and veins-clogging fat. There are only a few things in this world that carnivores like me may crave more than this.
However, even the best things can become unbearable if not enjoyed in moderation. Therefore if Delipair suggested some oak-driven red heavy-hitter from the New World wineries containing 15% alcohol, it would make the attack on my senses too much. So thank you Delipair's algorithm that you spared your creator in the moment of truth.
Wines suggested by Delipair, although not for a faint-hearted either, have qualities which give your senses a break when taking a sip, and let you enjoy the rib feast to the fullest. Tried and tested.
So go have BBQ Pork ribs with one of these, if you dare!