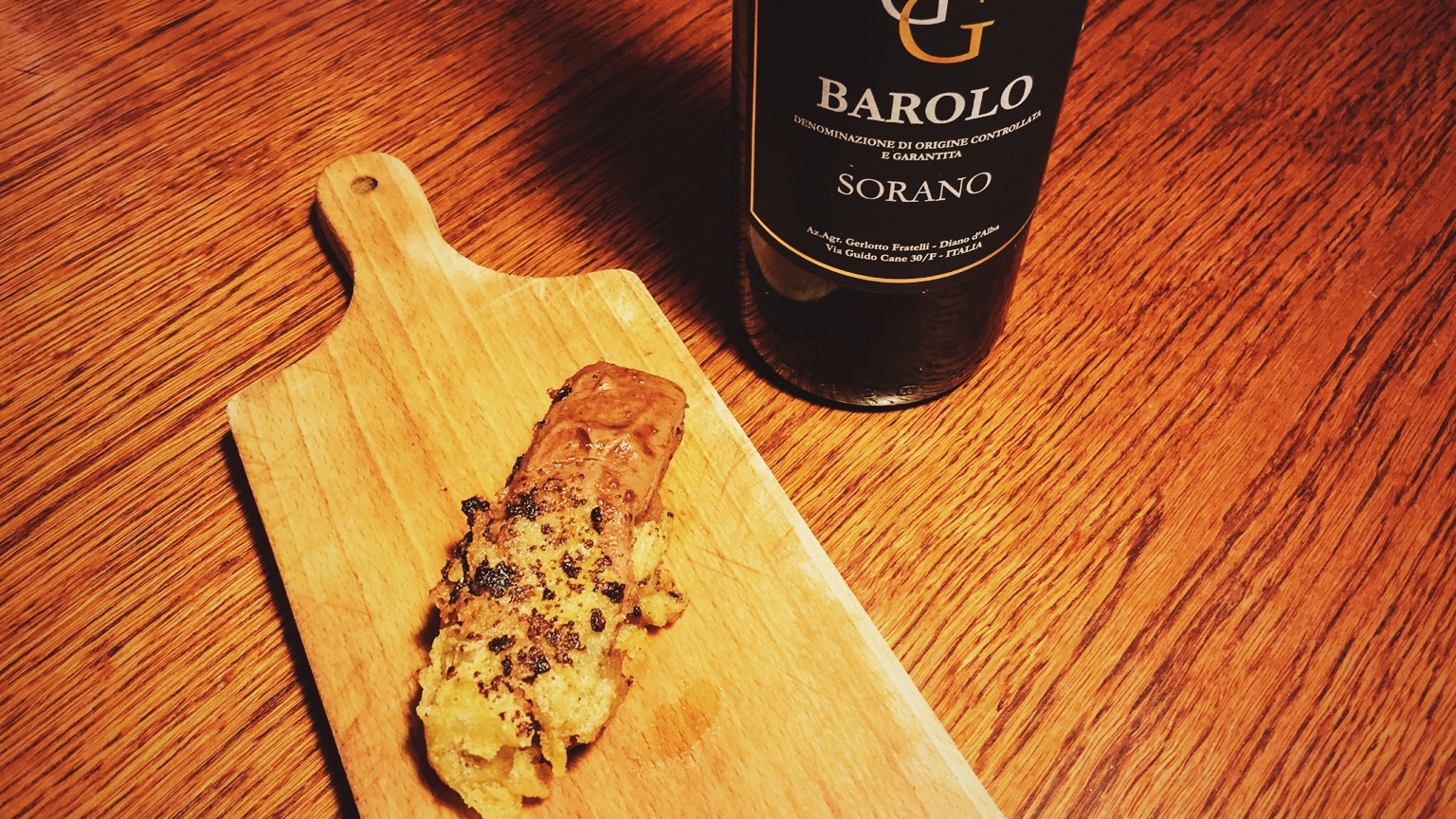 One of the beautiful things about Delipair's algorithm is its versatility, and the frequent scenarios where we get to test and validate how well it works, especially with unusual food choices.
On a trip to Scotland I expectedly came across the Deep Fried Mars Bar. Could you have this with wine though? Why not we ask? But there probably isn't a sommelier on earth who has found themselves advising a food about which wine to pair with a Deep Fried Mars Bar. Enter Delipair...
Wines for deep fried Mars bar:
The Barolo (pictured) with a Deep Fried Mars Bar is similar to Barbaresco. It's from the same grape variety (Nebbiolo), however it's perceived as being heavier, and a more powerful wine.
There's a saying that Barbaresco is a queen of wines, while Barolo is a king. Well, I had a bottle of Barolo in my wine chiller, not Barbaresco, so I went with the Barolo to test this unusual pairing proposition.
A Chardonnay was the obvious one, from the USA not France, as that is of course the fatherland of Mars Bars after all :-)
The effect was very pleasing. The Deep Fried Mars Bar smoothed out the Barolo's forceful tannins, but it had an edge to overcome the sweetness of the Mars Bar. From the first sip, it seemed less like a Barolo, and more like a classy Late Bottled Vintage Port wine (LBV).