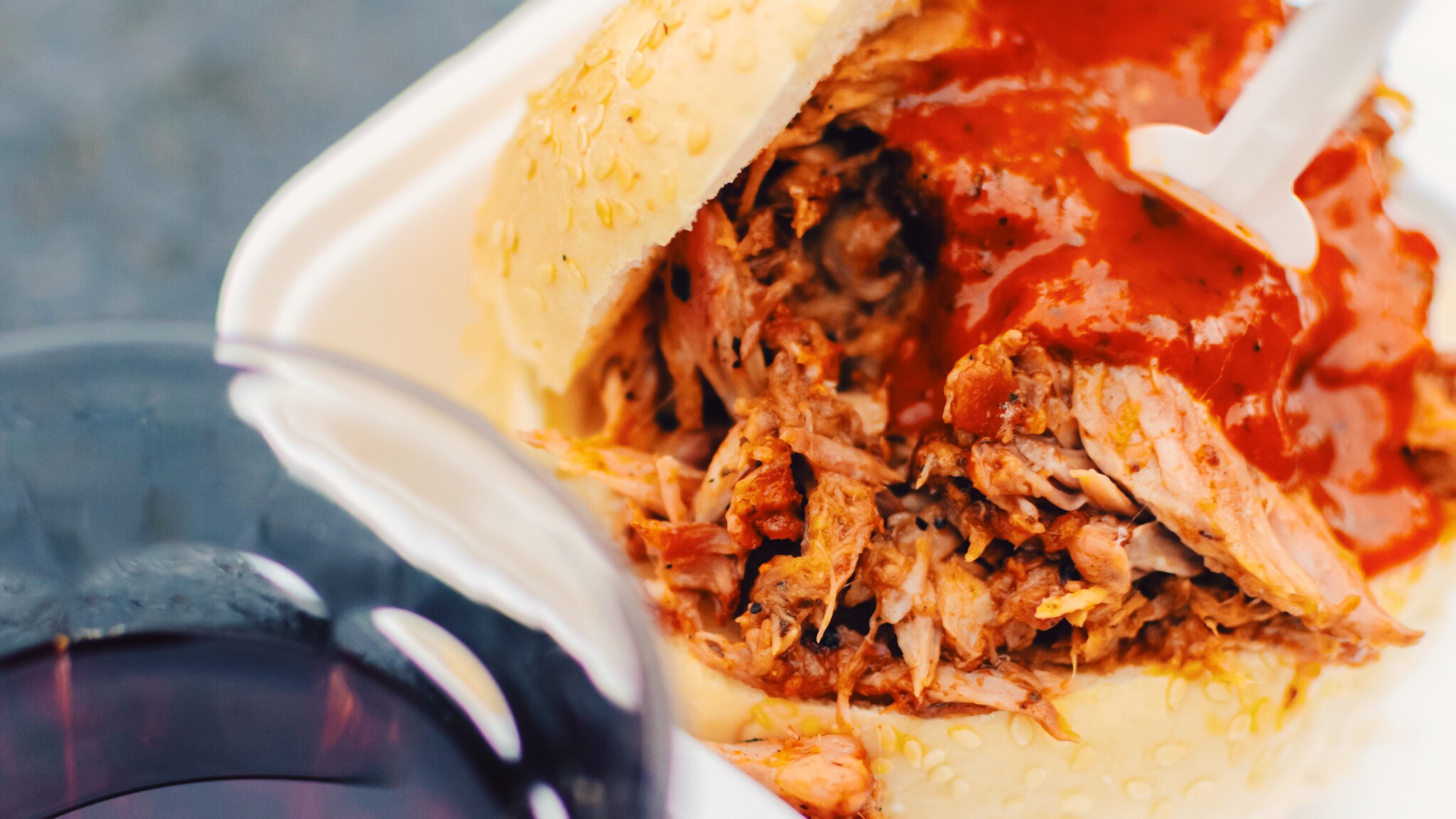 It's time to finish my street food adventures in London series in style. Meaning, let's have Rib Roll from The Ribman (@theribman), who I visited whilst in Brick Lane Market
My meal choice was the Rib Rol, and Delipar's algorithm recommended these wines:

I went with the Barbaresco for this one, bought for £11.99 from Waitrose. That was a good price for a very decent wine. Barolos usually cost upwards of £19 in UK, but you can have a Barbaresco for less than a Languedoc Syrah. If I knew this earlier, I would have gone with a Barbaresco for my Classic Bao! Well, next time…
Moving on to the Rib Roll, where London's best ribs meet with the unbelievable "Holy Fuck" sauce. Add a bread roll and you have the whole setup. Simple and delicious.
And to honour this simplicity I will refrain myself from going further into lengthy, colourful descriptions of the sheer bliss you may achieve after having the Rib roll on a Sunday. Just try it on your own, and buy the bottle of "Holy Fuck" sauce, because once you've tasted it, it's hard to live without this stuff. I may even be a little addicted to it now, which I didn't see coming.
Talking about the sheer bliss of Sunday Rib Rolls, part of this experience was a glass (okay two), of Barbaresco wine. Remember, Barbaresco is the queen of wines, while mighty tannic, it's also delicate and elegant. And it fits the succulent, fiery hot, but I would dare to say in many ways delicate nature of Rib Roll perfectly. Not as a background, nor a bystander, but as an equal player, in this cornucopia of tastes and aromas. Pure joy!