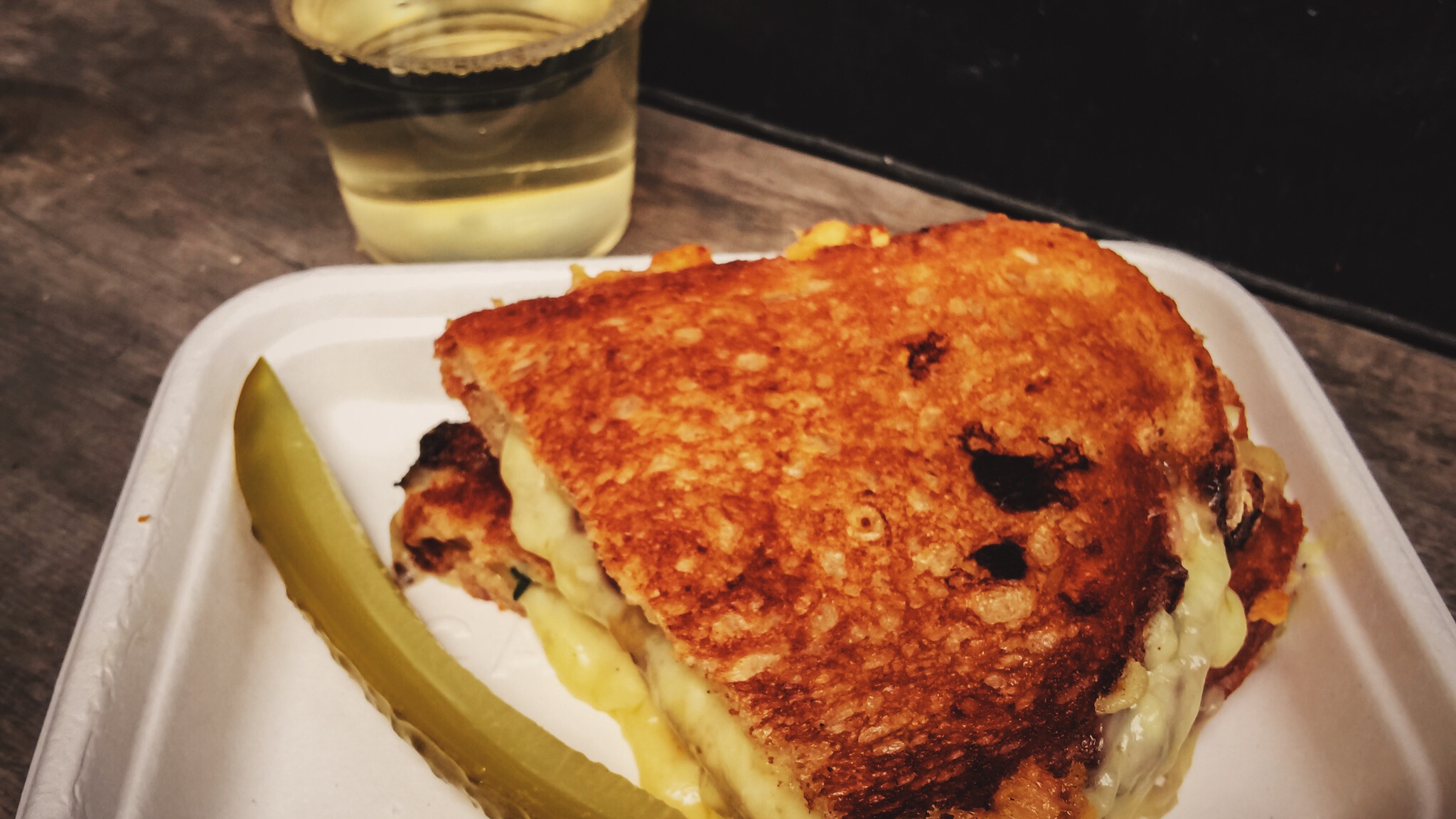 As part of my street food adventures in London, I visited Morty and Bob's (@MortyandBobs), at Netil Market (@netilmarket)
My meal choice was the Mushroom and Truffle, and Delipar's wines recommendations were:

I went with the Chilean Sauvignon Blanc, £5 at Co-Operative.
This wine had fair share of gooseberry aroma, typical for Chile, and crispness. Everything you may want from Sav Blanc for a street food lunch.
The tricky part of Mushroom and Truffle was its side - the crunchy, juicy, sour pickle. Believe me, in Poland where I come from we know a lot about pickles, and other sour foods, like sauerkraut. While it tastes great, it can ruin the taste of your wine in a blink of an eye. So I trusted Delipar's molecular pairings, and I was so right.
The sourness of the pickle and the crispness of the Sauvignon Blanc played together perfectly, and made the whole experience feel seamless. The fruity note (gooseberries, grapefruits) dealt nicely with three British cheeses on the sandwich (and like it or not, a heart stopping amount of cholesterol was included). If you were to compare avocado-on-toast to this food-wine, the former will seem highly overrated.