As part of my street food adventures in London, I visited Bao (@bao_london), at Netil Market (@netilmarket)
My meal choice was the Classic Bao at Bao, and Delipar's wines recommendations were:

As much as I love Barbaresco, spending over £15 for a wine to have with a quick, snack-like lunch seemed a bit much. So I settled for an honest Merlot blend from Chile, £5 from Co-Op
Honest, because it provides an unusual list of ingredients on the back label, which included oak staves and oak chips. It was fruity, but not overly, with a nice edge given by the addition of the Syrah grapes.
After spending a while queuing in Netil Market, I decided to go for a Classic Bao (as was planned) and a Daikon Bao (these Baos are small). The Classic Bao with its caramelised peanut shavings, is quite sweet and it played nicely with the full fruitiness of the Merlot, and its oak infusion. While the coriander and Syrah were a duet made in heaven. All in all, the Chilean Merlot with Bao from Bao London are all you need to have the perfect Bao and wine lunch combo.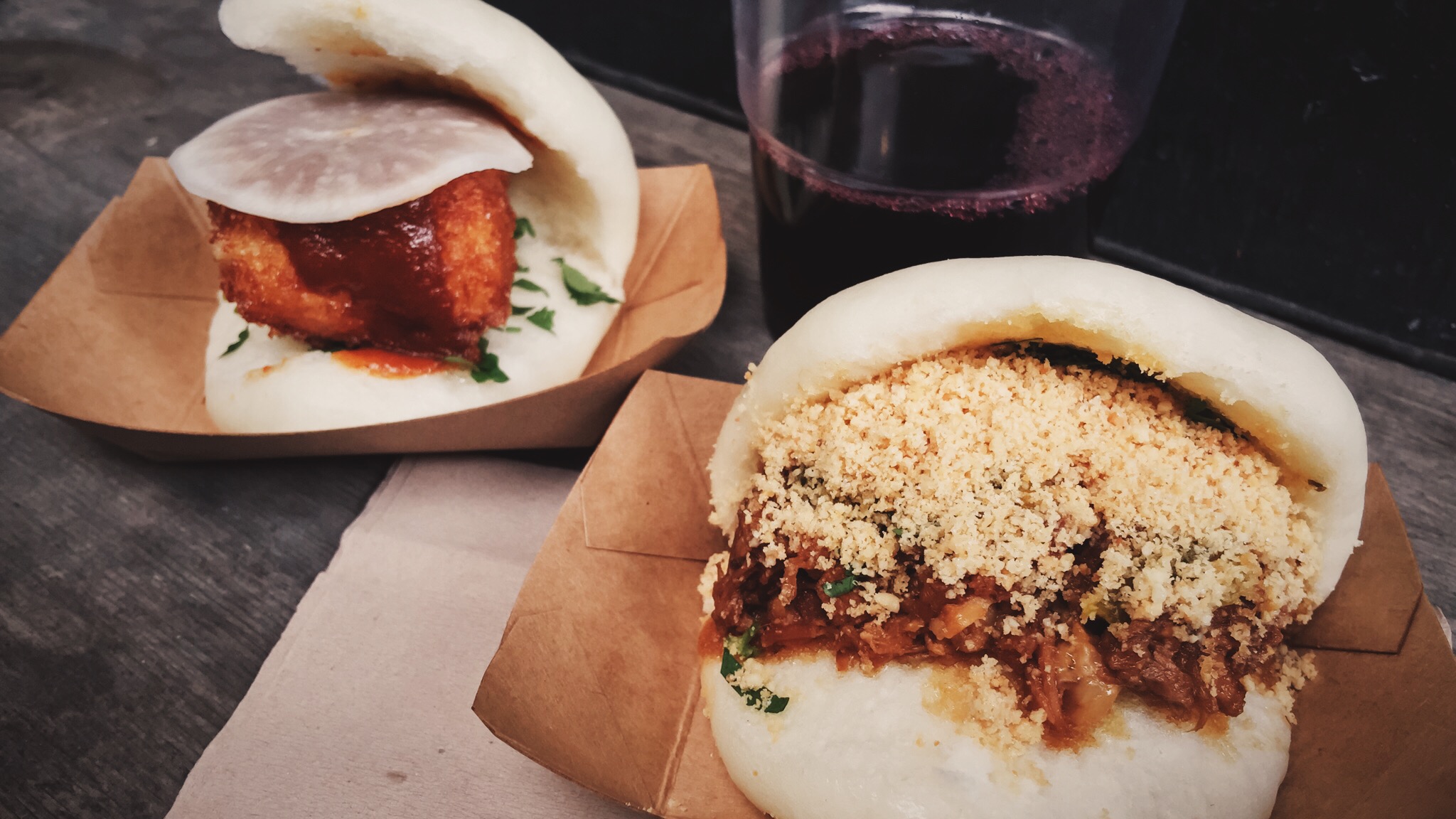 And if you think that each wine goes well with every food, you should try this Merlot blend with a Daikon Bao. The raddish in Daikon Bao turned my Merlot bitterness up to eleven, leaving me with a metallic aftertaste. So don't try it at home, and remember – always first consult Delipair!