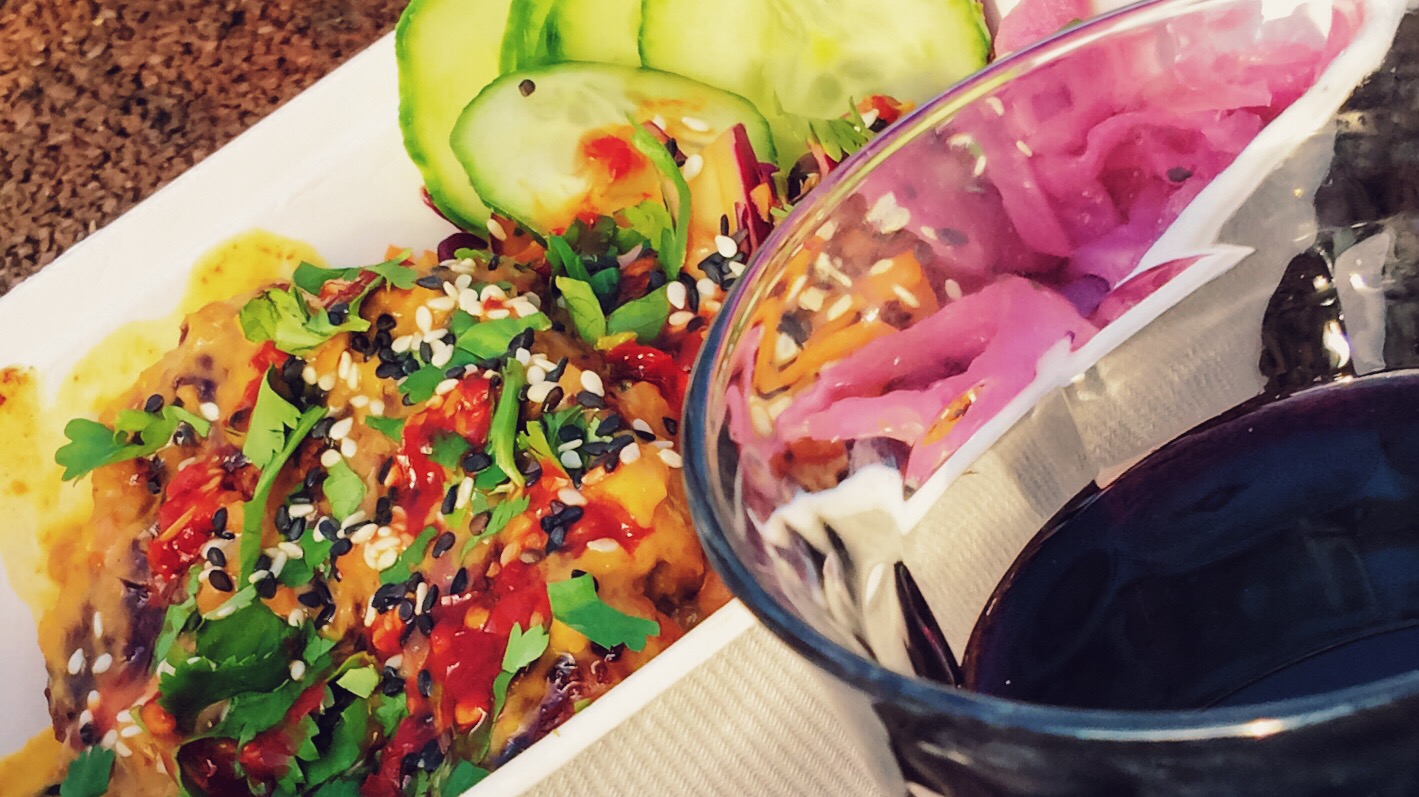 As part of my street food adventures in London, I visited Sambal Shiok (@SambalShiok), at Southbank Centre Market (@SCFoodMarket)
My meal choice was a Chicken Satay Burger at Sambal Shiok.
Delipar's wines recommendations were:

This time I tried it with both, white wine (Chilean Sauvignon Blanc, £5 from Co-operative), and red wine (an Italian Valpolicella Ripasso, £10.49 from Marks & Spencer). I went with two wines because a Chicken Satay Burger is a dish made for such experiments. Any excuse, right?
Satay sauce, which is full of aromas playing well with oak barrels invites us to have it with a nice, oaked red wine. One being able to play nicely with fresh cucumber and pickled red onion, which on the other hand, encourages us to have a crispy white wine like a Sauvignon Blanc.
Note that I went for a small modification of the dish, taking the version without brioche. Such a change was a welcome after two consecutive burgers! However, brioche or not, the pairing recommendations were the same.
The verdict? The Chicken Satay was delicious, and delivered all what was needed to have a great time, either with Valpolicella Ripasso or Sauvignon Blanc. You could say it's a perfect dish for a couple who cannot agree whether they should order red wine or white wine, because the Chicken Satay pairs well with both. Go try this!