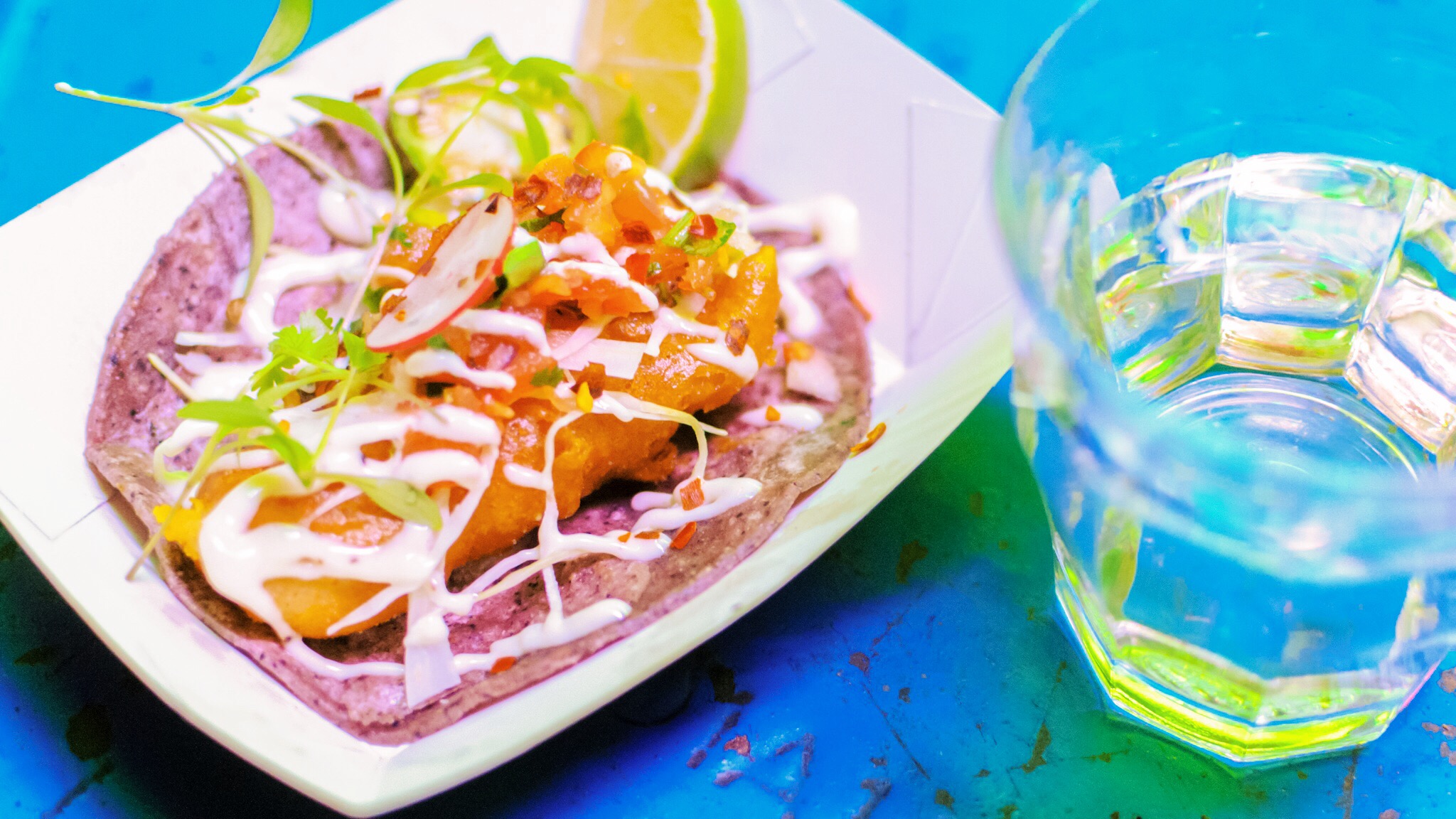 As part of my street food adventures in London, I visited Breddos Tacos (@breddostacos), at Dinerama run by Street Feast (@StreetFeastLDN)
My meal choice was Baja fish tacos, and Delipar's wines recommendations were:
I went with a medium-dry South African Chenin Blanc, which I bought for £5.50 from Tesco.
First, before I describe the experience, a small digression. The thing which fascinates me with London street food is its diversity. There are many burgers and burritos of course, but there are also a multitude of other choices. So if I don't feel like turning up my cholesterol to eleven, it's easy not to and still eat street food in London
As for these lovely Tacos, Delipair's top recommendation was a medium-sweet Chenin Blanc. It's not a wine I would have without food. I'm all for dry wines, with only some exceptions for medium-dry whites, like Rieslings.
But with the right food, an unoaked Chenin Blanc (though inexpensive) is a treat. These wines have just the right aroma compounds to play with a really wide variety of food. And so these are also perfect 'introductory' wines for anyone wanting to enter the world of wine, but is a bit afraid.
Unfortunately though, a medium-sweet Chenin Blanc is surprisingly hard to find in London. So I had to settle for a medium-dry one instead. Luckily it worked like a charm for Baja Fish Tacos. The food aromas were nicely boosted with each sip of wine, making the food more and more delicious. And that's how I remember it, through the aromas of the food, complimented very well by the wine.